The considerable importance of this building can be deduced from the large number of marble architectural members it contained and from the mosaic scenes that ornamented its floors. The luxurious villa was equipped with á skillfully constructed bath linked to the warm medicinal springs of Loutraki.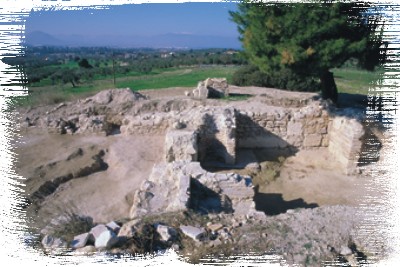 The medicinal springs of Loutraki, which still attract large numbers of visitors today, were not unknown in ancient times.
Loutraki was called Therma ­meaning 'hot springs' - and traces of the ancient settlement have been identified beneath the modern town. Ancient writers mentioned the therapeutic properties of the waters.