2500 years of History & Culture
The History Of Loutraki

The land of Peraea

The Heraion of Perachora
The Vouliagmeni lagoon
Mycenean tombs at Skaloma
The Roman villa -
The medicinal baths of Loutraki
The Alcyonides islets
The Diolkos and the Corinth Canal
The Isthmian Walls
The Sanctuary of Poseidon
The Isthmian Games
Ancient Corinth
Mycenae
Epidaurus
'Peraeion' or 'Peraea' was the name often given in antiquity to stretches of coastline, which were across á body of water from an important city. The Peraea of Corinth, on the other side of the Gulf of Corinth, included the whole land to the Northwest of the Isthmus, where Loutraki and Perachora stand these days. The area was first settled around 750 BC, by Corinthians, whose occupation of the Peraea made them masters of the entire Gulf of Corinth. In 392 BC, during the Corinthian War, Peraea was captured by Agesilaus of Sparta. In 243 BC, Peraea came into the hands of Aratus and the Achaean Federation, and enjoyed á period of renewed prosperity. When the Romans devastated Corinth in 146 BC, Peraea came under their control and was totally depopulated. The centre of interest of the new conquerors shifted to Therma, which was stood on the site occupied by Loutraki now. It was not even the late fourteenth century that Peraea came back into the history books, and won an important position.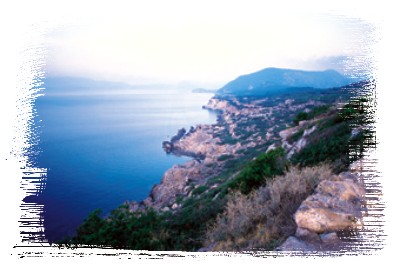 Until recently, it was believed that the Corinthian colony stood on the shores of the Vouliagmeni lagoon, since many traces of housing and fortifications had come to light there. This view is now questioned, and it seems more likely that the settlement was further to the north, near the village of Asprokampos, while the buildings at Vouliagmeni have been interpreted as á camp or place of refuge near the sanctuary of Hera.